Technology and STEAM
State-of-the-art technology engages students across the curriculum.  Our rapidly expanding STEAM Program prepares students to be leaders in Science, Technology, Engineering and Math.  With a STEAM Program linked to major academic and research universities in New York City, SJHS offers a solid academic program enhanced by unique experiences for young women interested in this growing field.
The iPad 1:1 Program
In fall 2017, SJHS will offer new opportunities for teaching and learning with The iPad 1:1 Program. Guided by our talented faculty, students will travel beyond the traditional classroom and engage in interactive, project-based learning across the curriculum.
The Fab Lab Connect Program
St. Joseph High School has also been selected as one of 80 international members of the Fab Lab Connect Network. Emerging from MIT's Center for Bits & Atoms Fab Lab Program, the SJHS Fab Lab Connect Program will provide a platform for education and innovation using technology and digital fabrication. Students will make (almost) anything and have opportunities to improve lives of people both locally and globally.
College Connections
Baruch College STEP Academy
The STEP Academy assists students in acquiring the skills and confidence to pursue post secondary education leading to careers in scientific, technical and health-related fields and the licensed professions.
NYU/Poly – Society of Hispanic Professional Engineers
SHPE changes lives by empowering the Hispanic community to realize its fullest potential through STEAM awareness, access, support and development. SHPE's vision is a world where Hispanic professionals are highly valued and influential as the leading innovators, scientists, mathematicians and engineers.
NYU STEP Program
The Science & Technology Entry Program (STEP) at New York University (NYU) is an innovative pre-college enrichment program for talented middle and high school students from New York schools. The Program encourages and increases the presence of historically underrepresented groups in science, technology, engineering, math and licensed professions.
Pratt Institute STEP Program
The Science Technology Entry Program is a weekend discovery program that introduces students in grades 9-12 to Science, Technology Engineering and Architecture.
Become a 3D Pioneer
St. Joseph High School is one of 54 schools in the nation to be selected for The Ultimaker Pioneer Program. Students and educators share their journey of teaching and learning using 3D printers and experience beta-testing programs for hardware, software, and materials that are relevant to 3D printing in education. Ultimaker features the work of The Pioneers on their website and creates networking opportunities with other Pioneers.
October 18, 2017
For the past year, teachers have been preparing for the shift by learning how to use numerous different education focused applications. So, let's check in on how this new adventure is helping our students learn and our teachers teach!
Read More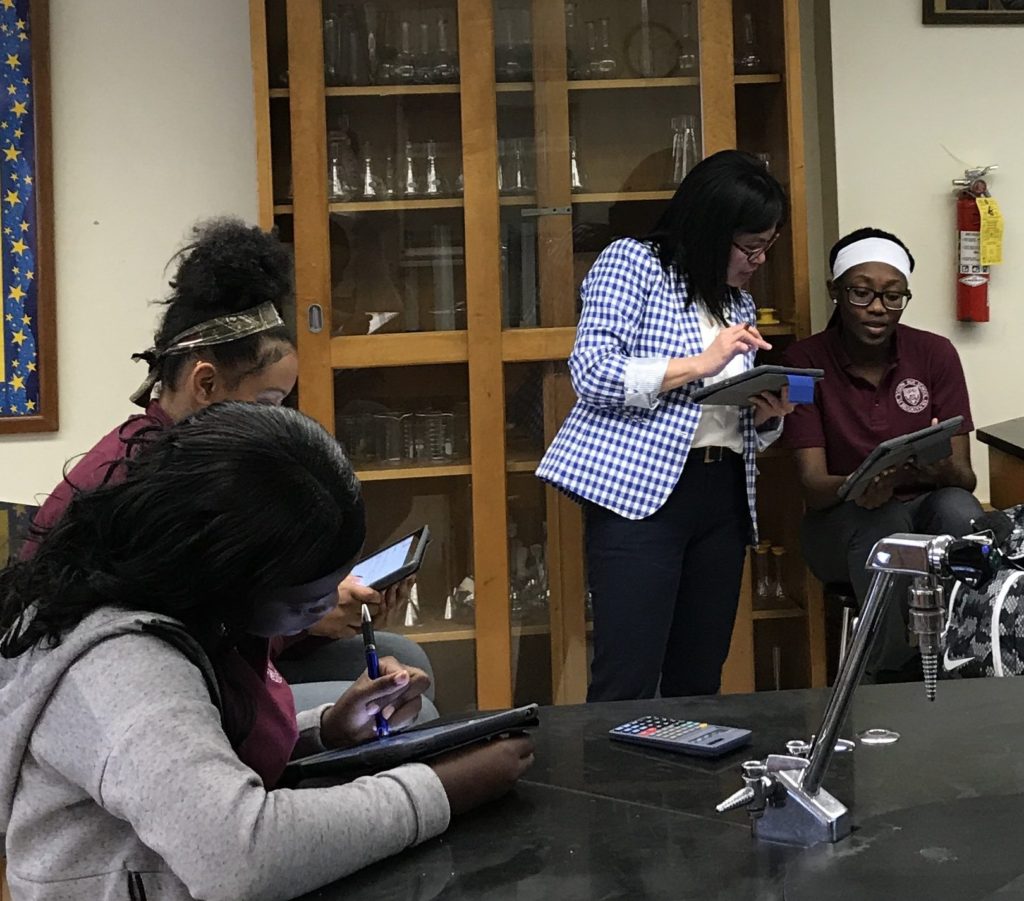 {"slides_column":"3","slides_scroll":"1","dots":"true","arrows":"true","autoplay":"true","autoplay_interval":"6000","speed":"300","rtl":"false","infinite":"true","blogdesign":"design-1"}