"Never doubt that a small group of thoughtful
committed citizens can change the world.
Indeed it is the only thing that ever has." 
– Margaret Mead
The Caroline Latham Memorial Fund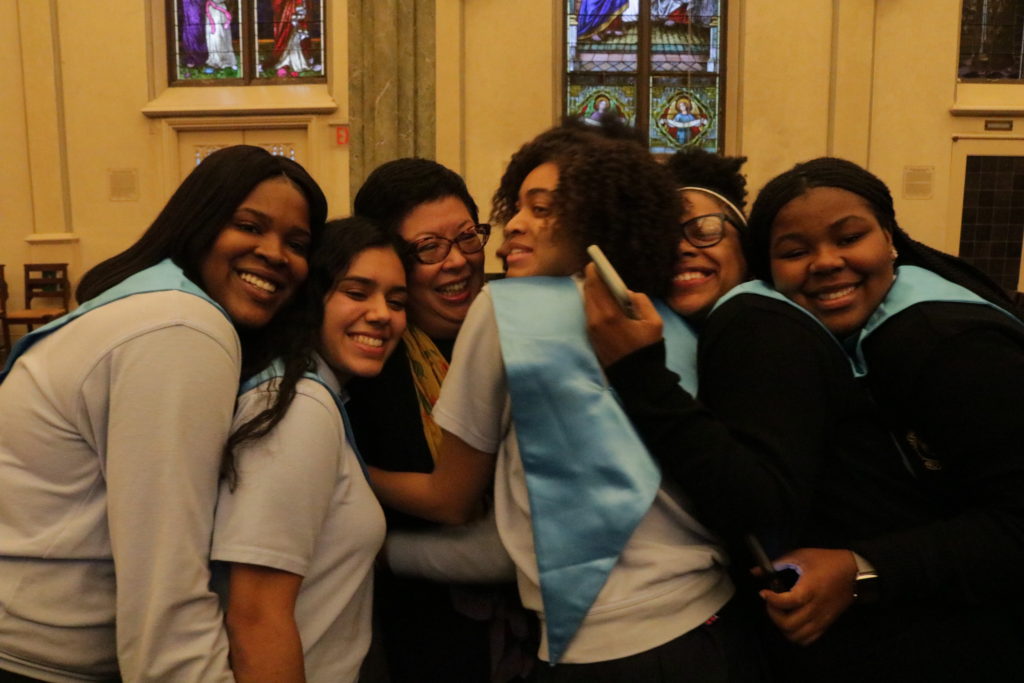 It's hard to believe how much time has gone by since Caroline Latham passed away. As you know Caroline was the principal of St. Joseph High School. Through sheer determination, positive attitude and hard work, Caroline brought life to St. Joseph High School.
With the encouragement of her family, alumnae and the SJHS community, we have decided to set up a memorial fund. The Caroline Latham Memorial Fund seeks to implement and expand her vision of providing exceptional education to the young women of St. Joseph High School. We are sure this is something Caroline would have been proud of, and is a fitting reminder of her desire to be sure "her girls" have every opportunity possible.
In memory of Caroline, we ask you to consider a donation to the Memorial Fund to continue the work of the mission of the Sisters of St. Joseph and give the young women of this generation the same education, values, and opportunities that you received at St. Joseph High School.
Remembering Caroline
While many of you never had the opportunity to know Caroline Latham, you may be familiar with the character, determination, values, hard work, and sense of generosity and love that she possessed. Caroline was educated by the Sisters of St. Joseph and attended Mary Louis Academy, she served on their Board for several years before becoming the first lay principal of St. Joseph High School. It was the Sisters of St. Joseph foundation upon which Caroline based her teaching and school leadership. Her love of teaching led her to return to the classroom this year. She was totally committed to carrying out the mission of St. Joseph High School which is to empower diverse young women to find their voice and grow in their faith and integrity to become the leaders who create a just and peaceful world. Caroline was almost always the first to arrive and the last to leave; her door was always open and the bowl filled with mints. We owe a lot to Caroline, she was smart, compassionate and fun loving. There are many who miss her every day. Although she loved and adored her son Eric, she considered the students to be the daughters she never had.