For the second year in a row, St. Joseph High School seniors participated in the annual Mosaic Literary Conference, hosted by Mosaic Magazine, "a tri-annual magazine that explores the literary arts by writers of African descent, and features interviews, essays, and book reviews".
This year's conference, entitled Black Documents: Jamel Shabazz ★ Freedom, and held on Saturday, November 25th at the Bronx Museum of the Arts, centered on the beautiful and ground-breaking photography of legendary street photographer Jamel Shabazz and the place of such photography in pedagogy. It included a photography exhibit, workshops and presentations from scholars and educators, and a screening of Ava DuVernay's award-winning documentary film 13th.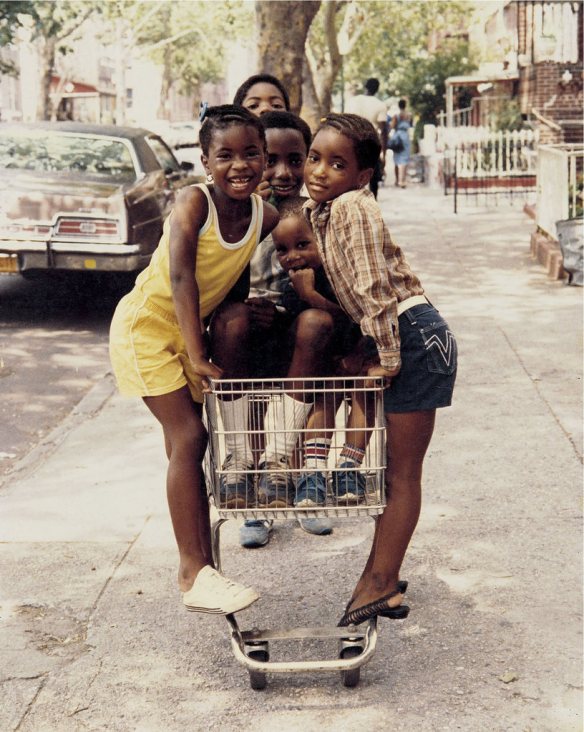 x
In a striking contrast to the beautiful photos by Shabazz that were featured at the conference, SJHS students studied the often one-dimensional and misogynistic portrayal of women, men and families of color in mainstream pop culture and media, proposing solutions for how narratives of these lives can be depicted and told more authentically.
Their panel, entitled "Documenting Ourselves: Reframing Our Visual Narratives," included a discussion by Yael Barber about the portrayal of black families, looking at Family Matters, The Cosby Show, Precious, and Baby Boy, while Jaydah Frazier focused on media depictions of black single motherhood. Ziyah Myers considered misogyny in hip-hop and the music industry and Yenile Rosario discussed cultural appropriation as opposed to cultural appreciation.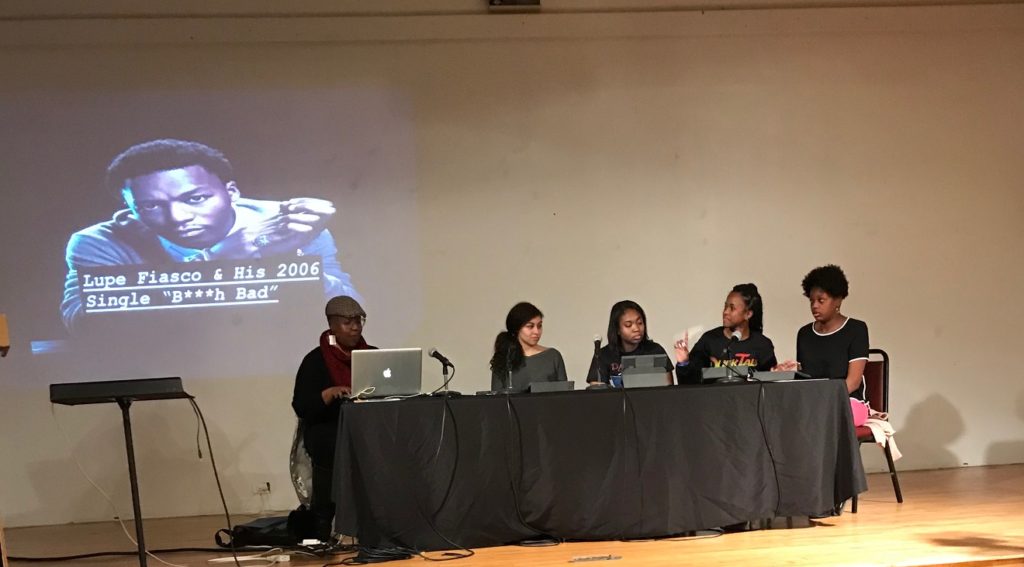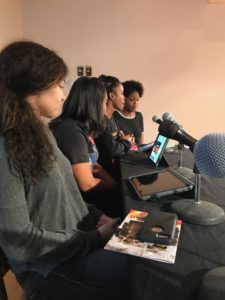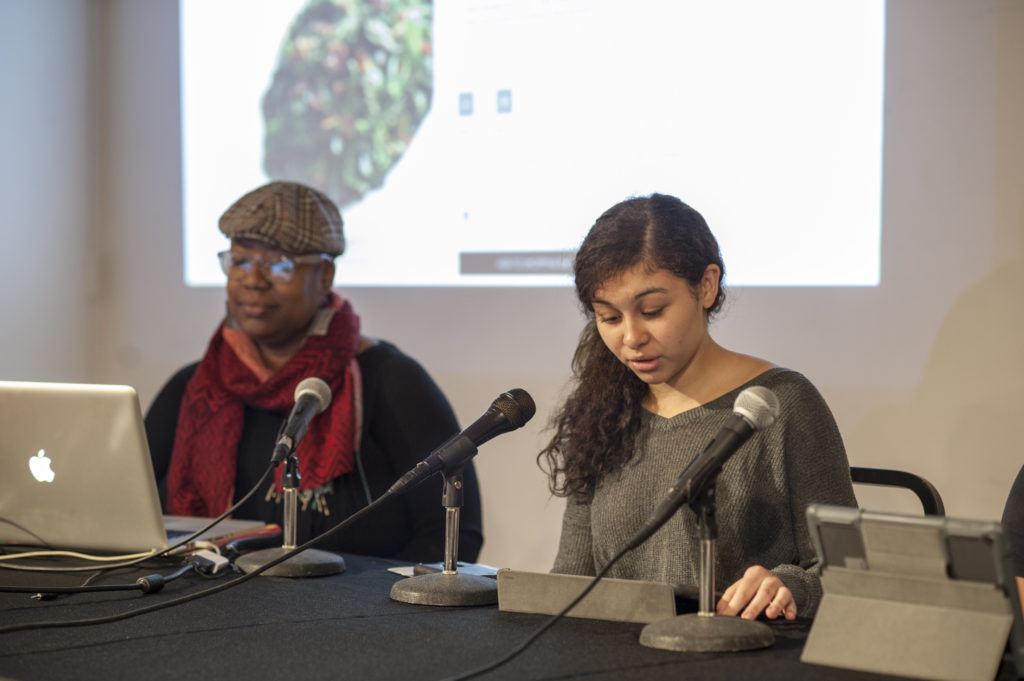 English Department chair Ms. Aiesha Turman moderated the panel, and coached students in their analysis, writing, and presentation skills in her Public Speaking class, a one-semester elective open to Juniors and Seniors. For the students who participated, the highlight of the event was the enthusiasm of the audience, who asked questions going beyond the content of their presentations and focusing on their plans for college, the impact of their studies on relationships with peers, and other relatable topics based on their own experiences.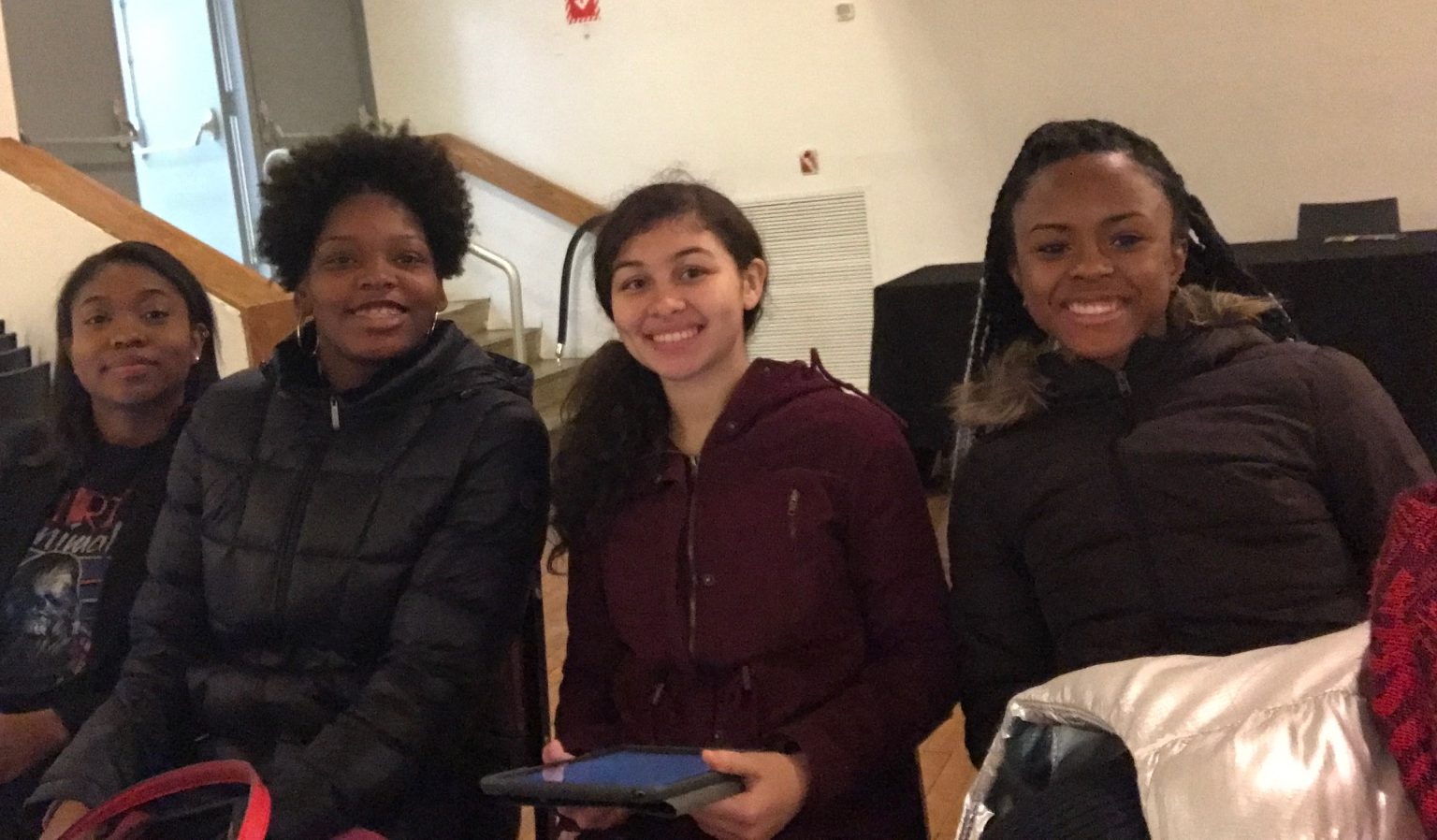 The SJHS students were the only high school participants in the conference, and their presence, which evoked curiosity and enthusiasm from the other attendees, also impressed conference organizer and Mosaic publisher Ron Kavanaugh:
Every year, I'm impressed by how these young women expand what it means to be "smart." The default being, if you get good grades and matriculate then you must be smart. But to a greater degree this new intelligence is about navigating the relentless and sometimes corrosive narratives of social media, claiming equality within adolescent patriarchy, and, through sisterhood, building substantive networks of friendship that help gird them against societal ills. Equally impressive is that in their teens they are astute enough to take advantage of opportunities to speak on panels when self-important activities often times leave young people isolated from peers and adults.

– Ron Kavanaugh, Mosaic Magazine Publisher and Mosaic Literary Conference Organizer
Check out some conference highlights: 
x
But wait, there's more!
Students and Faculty in the SJHS English Department are in the process of launching our very own literary magazine – Check back soon for updates and a link to the website!