How do you spend your days off? Most of us would usually hope to sleep in, catch up on life, and relax. But often our students are not entirely sure what to do with their free time, and they ask teachers to plan activities to help them get out of the house and explore the many exciting aspects of New York City.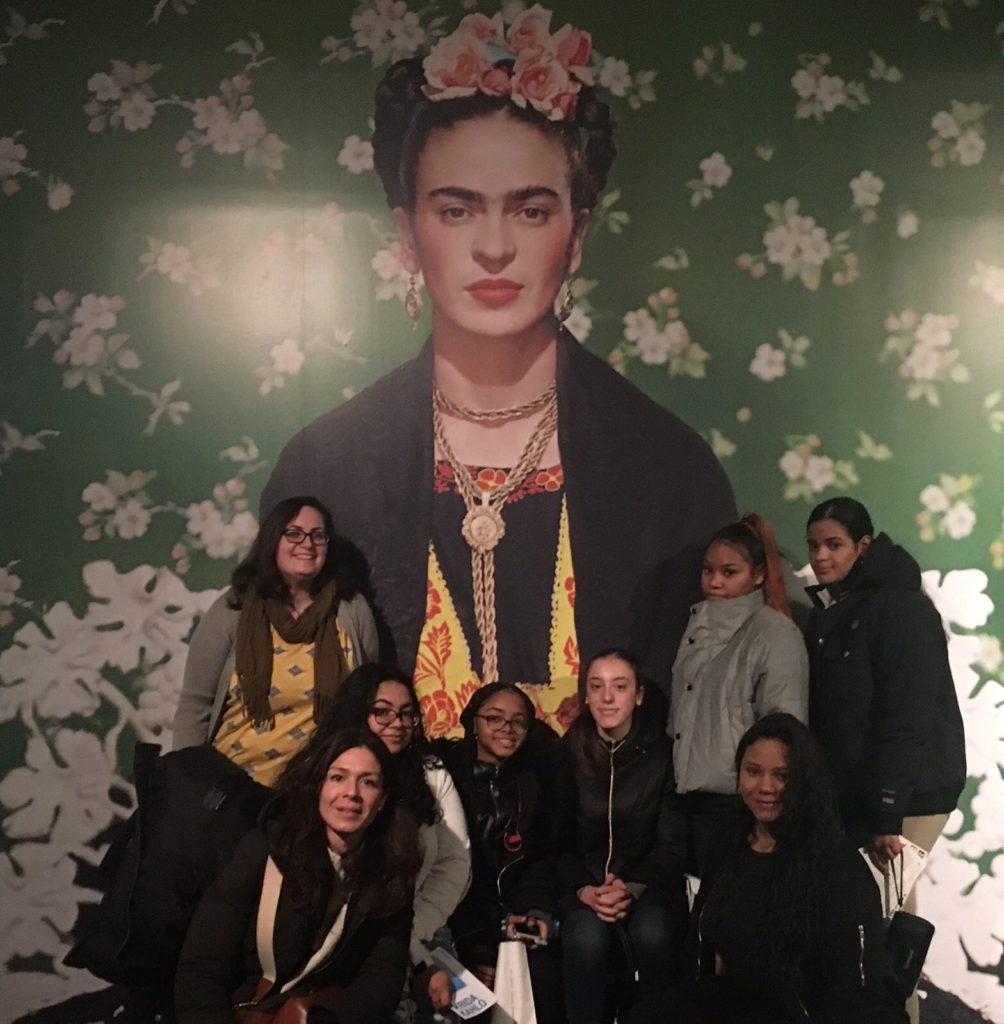 Last Tuesday morning, when we had school off for the feast of our patron, St. Joseph, a small group of students traveled with Ms. Campos and Ms. Tomassi to view the extraordinary exhibit at the Brooklyn Museum on the life and work of Mexican artist Frida Kahlo.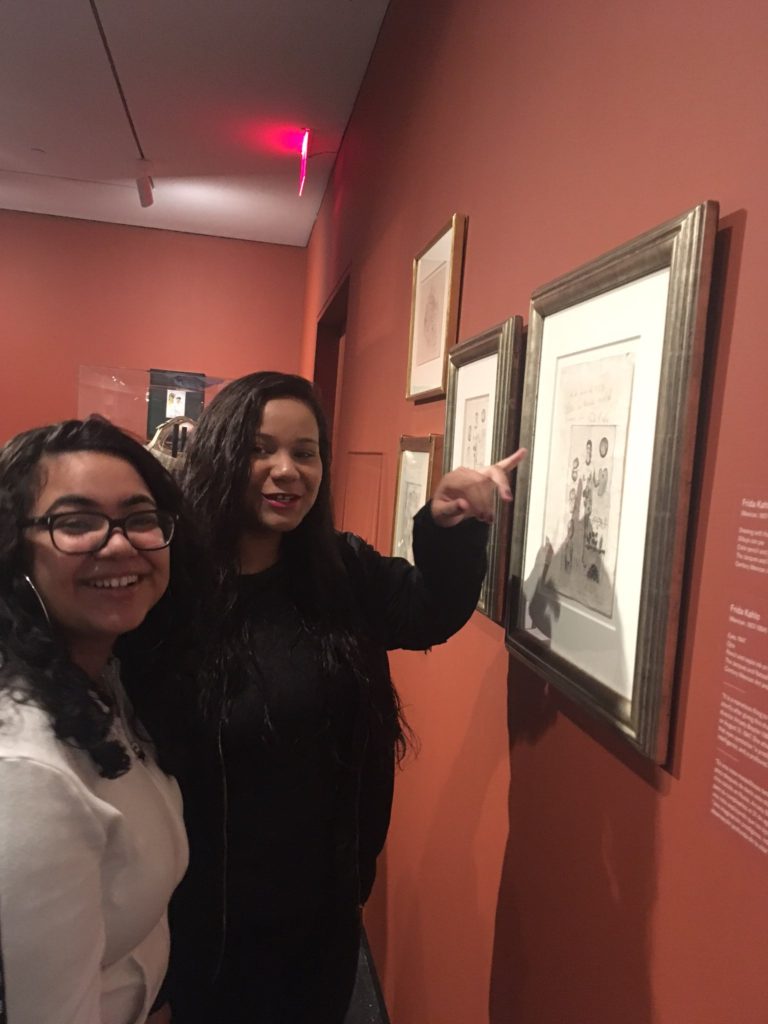 The exhibit focused on the relationship between three main factors, Kahlo's physical suffering throughout her life due to a horrific bus accident in childhood, her deep embrace of Mexicanidad, or Mexican identity, and the way both of these characteristics shaped her art and life. Navigating between extraordinary physical limitations and suffering, and a profound appreciation for the beauty of nature and culture, Kahlo's famous wardrobe of traditional Tehuana dresses concealed a body subject to 30 surgeries, and incapable of carrying a pregnancy due to pelvic injury – a painful reality that Kahlo frequently reflected on in her art.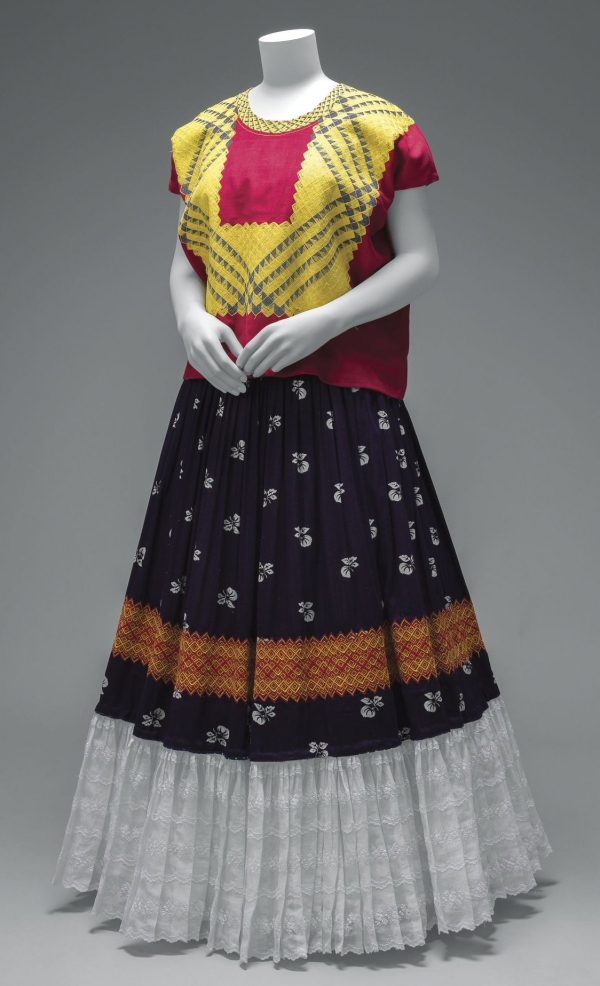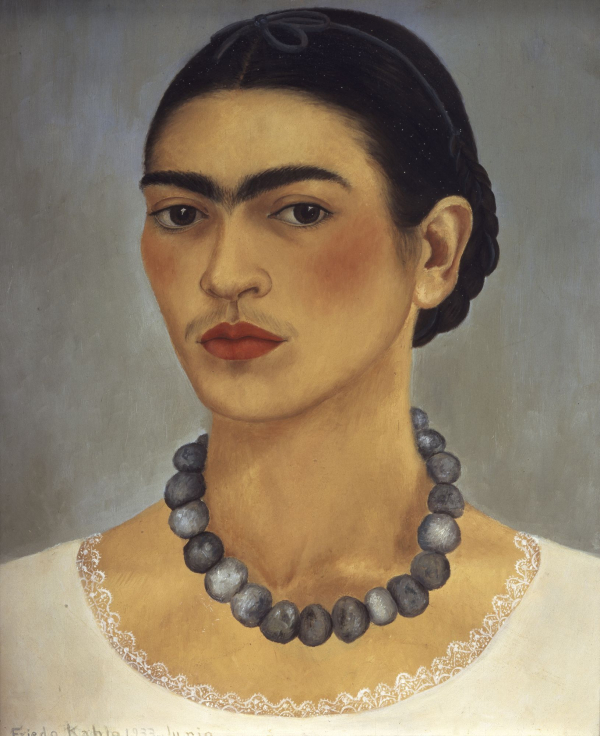 "I am not sick. I am broken. But I am happy to be alive as long as I can paint."

"Feet, what do I need you for when I have wings to fly?"
For Kahlo, painting was the place where she could find and express her identity in a way that transcended her physical limitations. Her imagination was her "wings" that took her off her "feet" – constraints such as the plaster, leather and metal medical corsets that she wore throughout her life to support her "broken" body.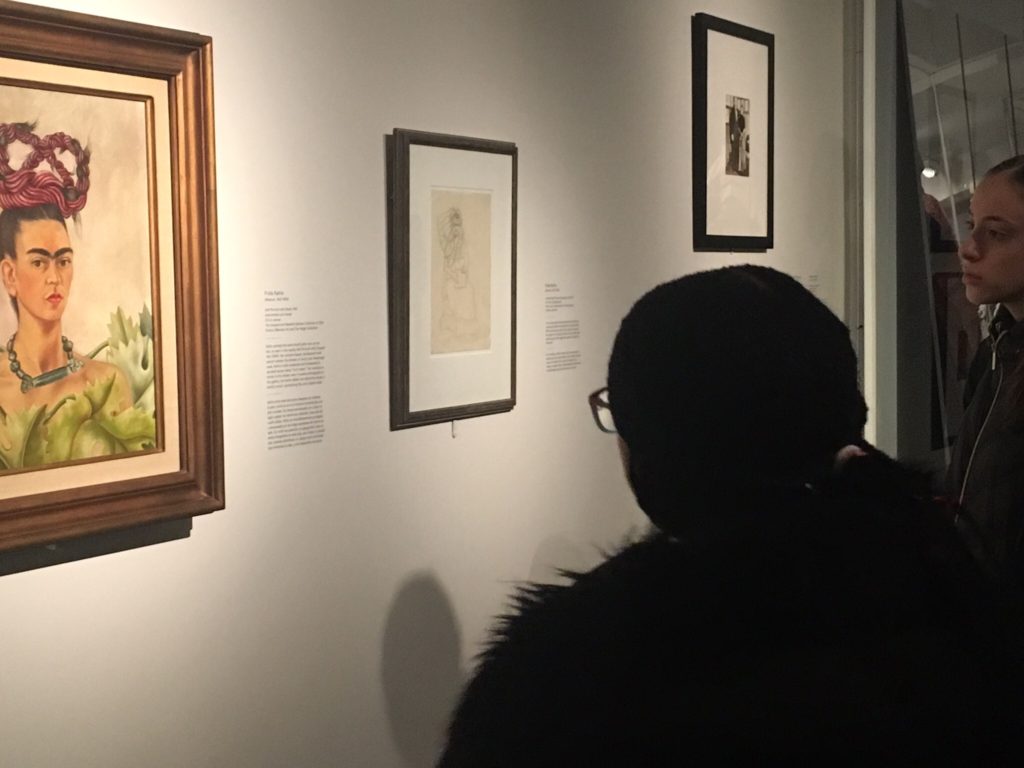 Students who attended the trip were amazed by Kahlo's indomitable spirit and endless creativity in the midst of profound suffering. The bright colors, textures and patterns she loved filled an entire room that displayed dozens of pieces from her wardrobe. Paintings and photographs adorned the walls, and selections from the Brooklyn Museum's permanent collection of Mexican art and artifacts helped further illustrate the cultural traditions that formed Kahlo's identity.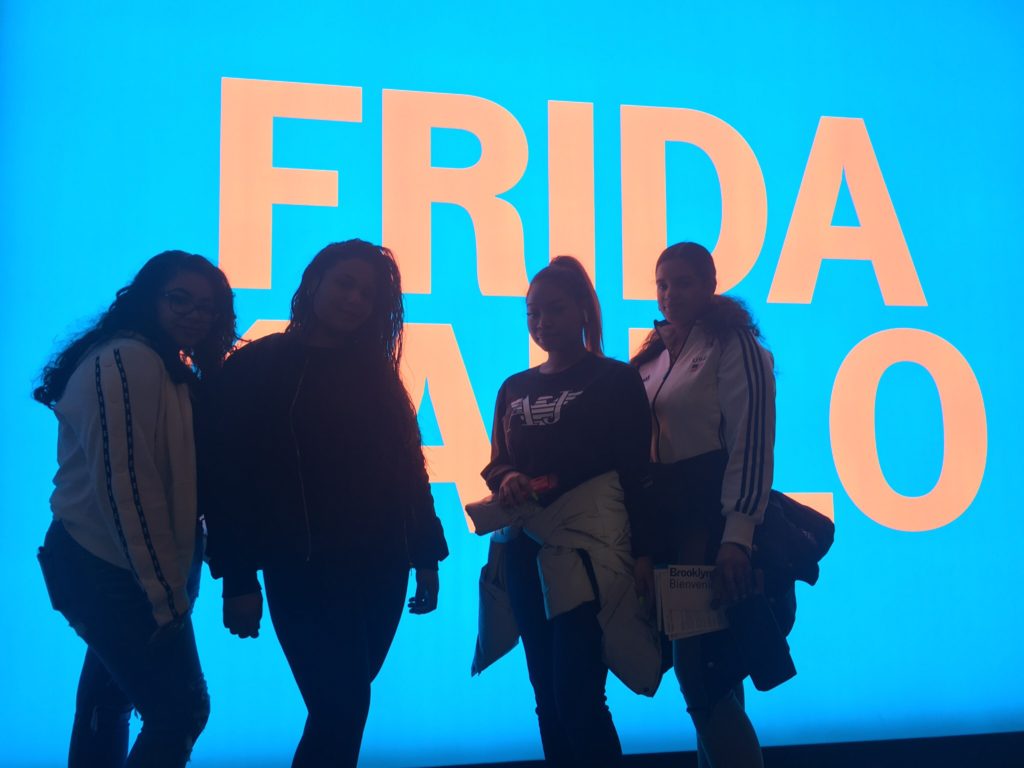 For any of our readers looking for a fun and interesting way to spend the afternoon, we recommend a visit to the Brooklyn Museum between now and May 12th, while this excellent exhibit is on display!