This year's Hispanic Heritage Month celebration was packed with fun workshops, and featured a live Mariachi band, a huge dessert table, and a keynote address from Ami Dar, founder and CEO of Idealist.org, and husband of Spanish teacher Ms. Rosario Campos. You can take a look at the Mariachi performance here: Mariachi! 
The celebration was planned by the Hispanic Heritage club with assistance from the Spanish classes. Workshop options included Dia de los Muertos themed face painting and skull painting, Spanish karaoke and Latin dance, Hispanic Cuisine, Papel picado and paper flower making, and iconic Latin American films, The Mission and Coco.   
---
Face Painting for Dia de los Muertos!

---
In between workshops, students attended Mr. Dar's keynote, where he spoke about his experience as an undocumented immigrant, and his path to citizenship and to founding Idealist.org, an online platform that connects people with jobs, internships, and volunteer opportunities with non-profits.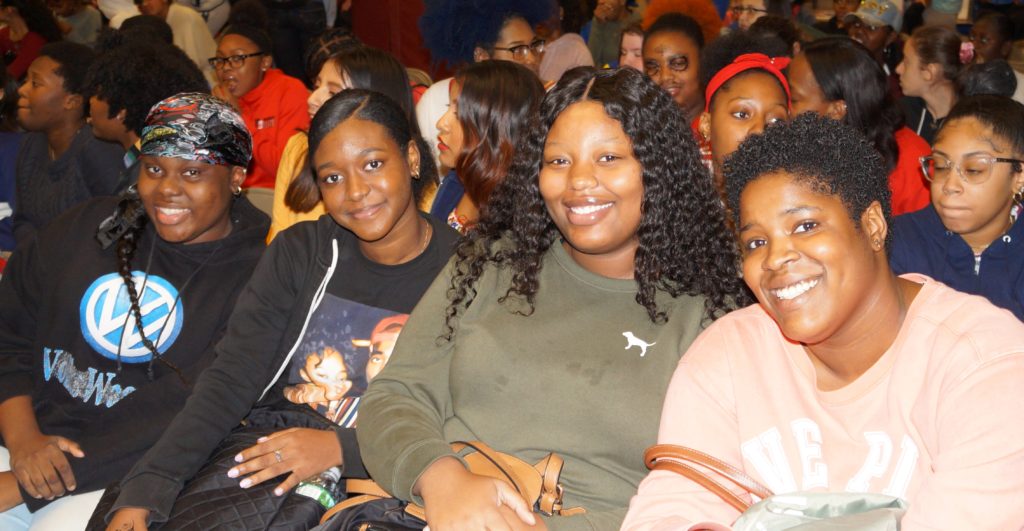 "I loved making the tacos in the Hispanic Cuisine workshop. They were delicious!" said junior Brianna Solomon, who enjoys cooking. Junior Imani Merlain enjoyed the chance to dance and sing in the Karoke room, while Deonna Cook's favorite part of the day was the performance by the Mariachi band. She explained, "I appreciated the band's efforts to interact with students while they were signing their songs, and was intrigued to learn about the history of Mariachi and the unique instruments and costumes they use."