Meet our new teachers!
Mr. Dennis Kallo, Global 9, Government and Economics 12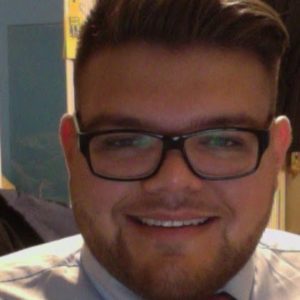 Coming to SJHS this year, I was seeking a place where I could experience a deeper unity between my faith, my studies as a historian, and my work as an educator. Learning about SJHS and visiting the school, I was very drawn to the school's focus on empowering and educating diverse young women, and to the motto of the Sisters of St. Joseph: "Uniting all in God's love."
I think that the desire to educate can be more fully brought to fulfillment within a loving community of faith. In my short time here, I have already met many educators and administrators who embody this in their daily actions, and I look forward to entering more fully into this community in the weeks and months to come.
I come to SJHS after teaching history and social studies for five years at a public middle school in Midwood, Queens. I received a BA in History and a BA in Political Science from St. Francis College, and then went on to receive a M.S. in Education at LIU-Brooklyn. Currently I am working on a PhD in World History at St. John's University in Queens.
"In studying history, we can become aware of the subtleties that may otherwise escape our attention because of the vastness of time and space. I hope to help my students begin to see these for themselves."
As a teacher, I enjoy presenting information that I think is important and explaining why, in an effort to surprise students with their own capacity to deepen their understanding of in a topic. I love when, as a community of learners in the classroom, we have the chance to share in the experience of becoming interested in something fascinating.
Here at St. Joseph's I will be teaching two sections of 9th grade Global History, and three sections of 12th grade Government and Economics. In Global, I hope to introduce the world to my students: different cultures, people, and ideas, all through the lens of history – the collection of texts and documents written down over the centuries and passed on to us today.
In Government and Economics, we will look at the structures of city, state, and federal government, asking what it means to participate in governance at all of these levels, and examining laws and policies for conduct in NYC. We will also study different economic systems, how they have formed, how they work, and how they contribute or fail to contribute to individual and social human flourishing. Given that I am shifting from middle school to high school teaching, I am looking forward to a deeper maturity among my students, and to the opportunity to delve deeper into topics and questions.
While at St. Joseph's, I also hope to start up a Model U.N. club. Model U.N. is a fun activity and an excellent way for students to be introduced to the complex workings of international politics, diplomacy, strategy and to improve their public speaking skills. I am excited for our students to have the opportunity to debate and compete with other students from across the city and country.
Ms. Tara Daniels, English 9 and 10 and Writing 9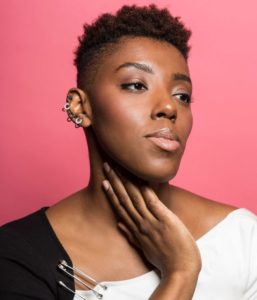 I was drawn to teaching English at SJHS by the students. Since moving to New York, I have worked in more administrative capacities. When I learned about the work being done at SJHS and how wonderful the students are, I knew it was the place for me. I'm originally from St. Louis, Mo. I received a BS in Information Technology from the University of Missouri-Columbia and a BA in Educational Studies with a focus on Cultural Education. Along the way, I worked on independent films, worked for both nonprofit and corporate organizations, co-founded an arts nonprofit, and managed over 30 international middle and high school students.
"I truly believe that teamwork makes the dream work. If we are all working together for progress, there is no obstacle too big for us to overcome."
Ms. Alex Hu, Mathematics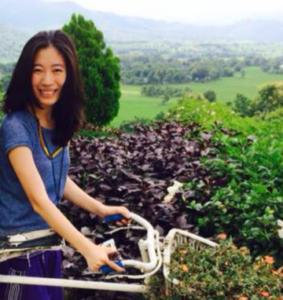 I come to SJHS after teaching at the Churchill School and Center, a private school for students with language-based learning disabilities. With a BS in Pure Math from Brooklyn College and an MS in Math from Touro College, I am excited to bring my passion for mathematics to the young women of SJHS. I look forward to getting to know the students here, and also hope to share my passion for origami with them by starting an Origami club. This year I will be teaching Algebra 2, Geometry and Statistics. There are very few women working in science, technology and math, and I hope to influence our girls to consider entering into one of these fields!
"I hope my students will discover a connection between math and the real world, gaining confidence in doing math along the way!"
Mr. Tim Sennett, Religion 10 and 12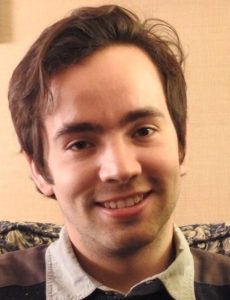 As a new teacher at SJHS, I'm excited to get to know the students, to learn to feel at home in my new surroundings, to make friends with the faculty and staff, and to continually grow to be a more effective teacher. I think I'll also enjoy working in Downtown Brooklyn, where there seems to be plenty to do and see (although it's probably dangerous for me to be working so close to places like Shake Shack and the Dekalb Market Hall).Most recently I taught Religion for five years at St. Joseph by-the-Sea High School in Staten Island. Prior to that I studied Theology & Christian Ministry at Franciscan University of Steubenville, in eastern Ohio. Here at SJHS, I'll be teaching Religion 10 and Religion 12, and I'll have a 9th-grade homeroom.
"To my new students and their parents, I want to say thank you for welcoming me to SJHS! I've never looked forward to a school year as much as I have this one. I think it's going to be a great year."
Since at SJHS we're blessed to have students from an array of different religious backgrounds, we're going to especially highlight those things that we all have in common, while learning to appreciate and value the things that make us each unique. More than anything, though, I hope I can help my students to believe that they are loved, and to learn how to give that love back to other people through service.
One of my favorite hobbies is cooking, so this year I look forward to being involved in the Cooking Club. And, eventually, if there's enough interest, I'd love to start a comedy club! My favorite aspect of teaching, by far, is the time I spend in the classroom with my students, and building relationships with them as we learn from each other. They're smart, funny, and insightful, and they make every day into something new and exciting.
"I hope that I can help my students to believe that they are loved, and to learn how to give that love back to other people through service."
Ms. Jessie Brown, Religion 9 and 10, Writing 9 and 10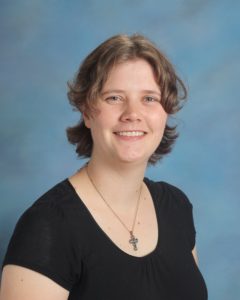 I'm so excited to be working with high school students. I love the deep thoughts and conversations they have. This is such a great time for self-discovery! I previously worked at an all-boys Latino Middle School and loved being able to engage with the families. Many knew very little English and the experience of speaking with them in their native tongue was a joy for both of us. When I decided to move to New York I knew I needed to be in a school where I could continue to have experiences with families and St. Joseph seemed the perfect place!
"My advice to students: Be open to the new! Take deep breaths (lots of them!). Know you'll be OKAY, and know that it's OKAY to make mistakes. It's alright to get lost along the journey so long as you keep walking. I look forward to walking with you."
I come from a little of everywhere. I was born in Providence, RI, but have moved around a lot, especially in the last 10 years. I got my BA degrees in Theology, Philosophy, and Spanish from the University of Portland. There I also learned a great deal from the Congregation of the Holy Cross about integrating Catholic Intellectual life and various cultures.
I will be teaching Religion 9 and 10 and Writing 9 and 10. I plan to participate in many art, music, and dance projects this year. Students can hope to learn a lot of crossover between religion and their daily lives, especially through the areas of art and music.
Ms. Daisy Pinero, Accounting and Financial Literacy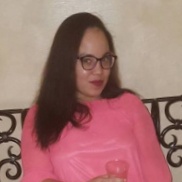 I took this position at SJHS because it was the perfect next step for my career and goals, such as starting a nonprofit in the Bronx teaching middle schools and high school students financial literacy and civic engagement. My professional background includes starting a virtual accounting firm and working with clients on their bookkeeping and financial analysis, and providing controller and CFO services.
"I hope to provide the young women at SJHS with the crucial tools they will need once they leave home, by teaching them about accounting and financial literacy this year."
I have worked in Corporate Finance as a Financial Controller and Accounting Manager at real estate firms, international timeshares, and my favorite position was with Sesame Workshop (a nonprofit and parent company of Sesame Street) where I did Project based finance for initiatives based both domestically and internationally that boost children's education.