On Friday, October 19th, several St. Joseph High School students and faculty attended and presented at the Sankofa Global Project's annual STEAM education conference, entitled I.A.F.A. (It's A Family Affair). I.A.F.A. is a women-led conference focused on inquiry, intention and innovation. While attending the conference and participating in the Maker activities, students enrolled in our new Cyber Security course got to observe a hackathon in action, while other students and faculty gave presentations about STEAM education at SJHS.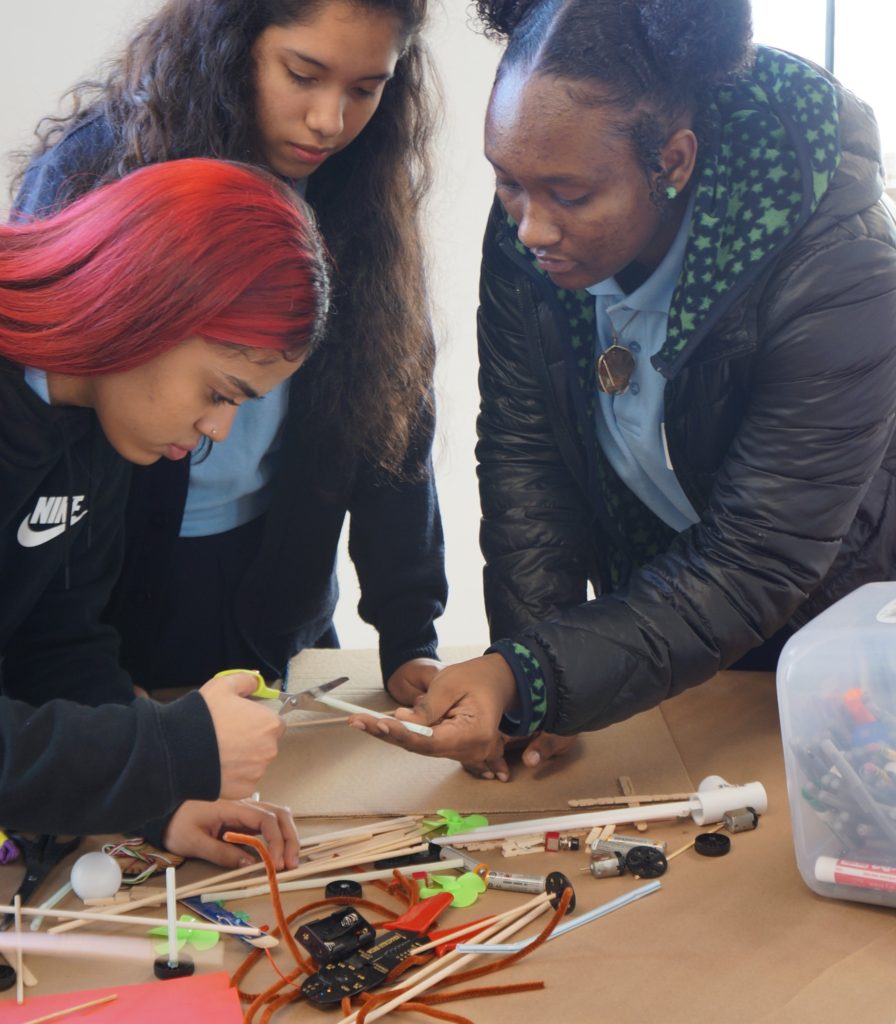 Mr. Mobijohn began by introducing STEAM education and discussing how it has evolved in the world, explaining how SJHS has responded. Atta Gould discussed her experience with the NYU ITEST Robotics program, followed by a presentation by Mr. Akil St. Louis about our school Fab Lab experience and how anyone can learn and benefit from STEAM no matter their background. Next, Marilyn Pauta shared how through studying Cyber Security, she has learned about the ways that STEAM knowledge can be misused to take advantage of vulnerable people, and she spoke about why we should feel a responsibility to use our knowledge for good. The SJHS presentations were concluded by Ms. Stacia Green, who shared how her passion for technology gave birth to a passion for teaching, discussing the importance of STEAM education especially for young women.
The I.A.F.A. conference was organized by the Sankofa Global Project, a STEAM education and entrepreneurship organization started by Tracy Gray, a well-known STEAM educator who was honored in 2016 by President Obama.
The mission of the Sankofa Global Project is to increase the number of women and people of color in science, technology, engineering, art, and math.