40 Years of Dedication to St. Joseph High School 
Sister Jean Philip Brady, CSJ, passed away peacefully this week, at Maria Regina Residence, in Brentwood.  Sister Jean worked here at St. Joseph High School for over 40 years.  She taught Religion and then worked in the Guidance Department for many years.  Her kind, calm, and helpful manner with everyone, students, faculty and staff was a hallmark of her ministry here, and everywhere.  Sisters of St. Joseph would say that she lived out our spirituality of being one with others in a "gentle and befriending manner".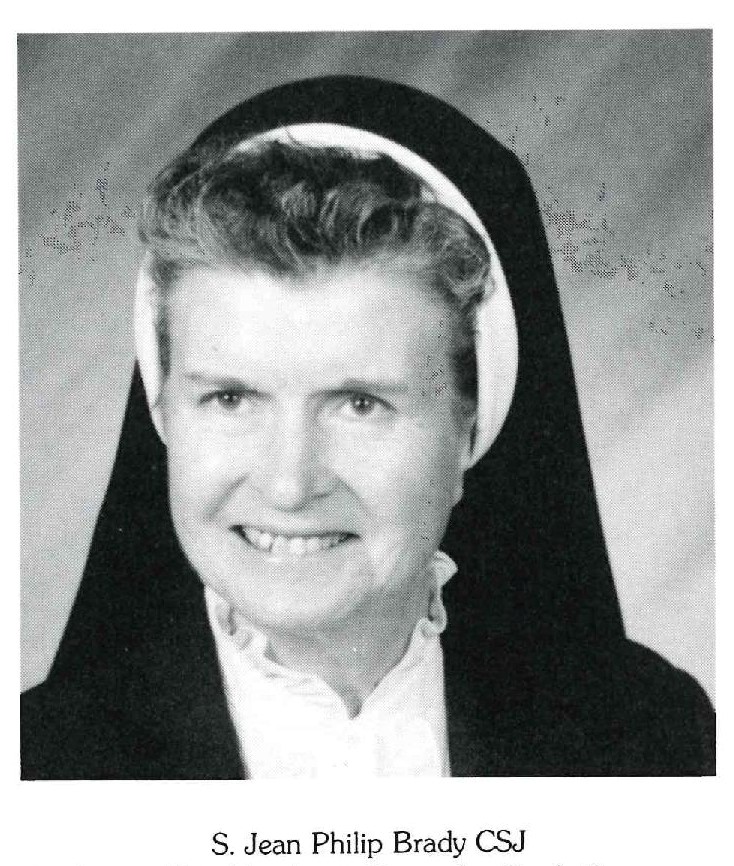 Sister Jean spent most of her religious life living in Williamsburg, Brooklyn, and was truly a part of the Epiphany parish and the surrounding neighborhood.
The funeral arrangements are:
Wake: Monday, October 8, 2018    
Opening Prayer at 2 pm; Closing Prayer Service at 4:30 pm
Maria Regina Residence
1725 Brentwood Road
Brentwood, NY
Mass: Tuesday, October 9, 2018
           Opening Ritual begins at 11 am, followed by the Liturgy
           Maria Regina Residence
           1725 Brentwood Road
           Brentwood, NY
 Interment:   Calvary Cemetery, Section VII, Row 9, Plot 8
Following the burial dinner will be in Maria Regina Residence. Sisters who wish to remain for dinner are asked to notify the Pastoral Care Team by 5 pm on the day of the wake at 631 299-3187