SJHS Robotics Takes 3rd Place at NYU InnoVention Competition!
Last summer, several SJHS students and faculty participated in a four week robotics design course at NYU Tandon School of Engineering through the NYU ITEST program. This activity jumpstarted the SHJS Robotics Team, which worked hard all year prototyping and building their home-cleaning robot creation, Zeno. On May 22nd, Zeno and the SJHS Robotics Team went on to with 3rd place in the NYU InnoVention Robotics Competition! 
Zeno, designed by SJHS students Marizta Cuateco, Michelle Adeoshun, Marcia Clark, Ashley Norman and Atta Gould in collaboration with teachers Ms. Stacia Green, Mr. Akil St. Louis and Mr. Matthew Mobijohn, is capable of sweeping the floor, throwing away trash, washing windows, and even cooking (see the commercial below)! 
---
Check out the Zeno commercial! 
---
The competition included teams from 10 high schools in the New York Metropolitan area, and in addition to Zeno's 3rd place win, the winners were Ma'ayanot Yeshiva High School for Girls (1st place) for Pupbot, a pet feeding and sitting robot, Validus Preparatory Academy (2nd place) for the VPA Cleaning Robot. An additional award was given to students from the Plainedge High School Girls Who Code's Watchdog Robot for Best InnoVention.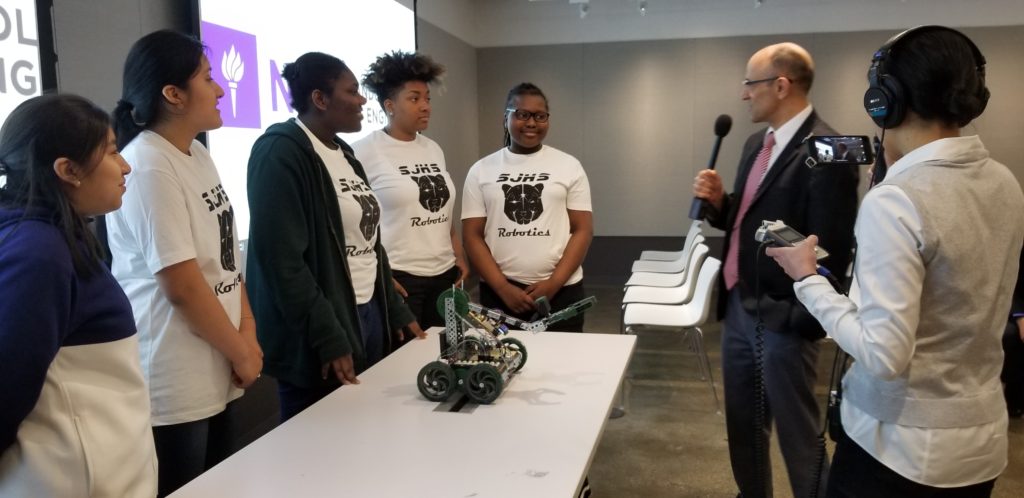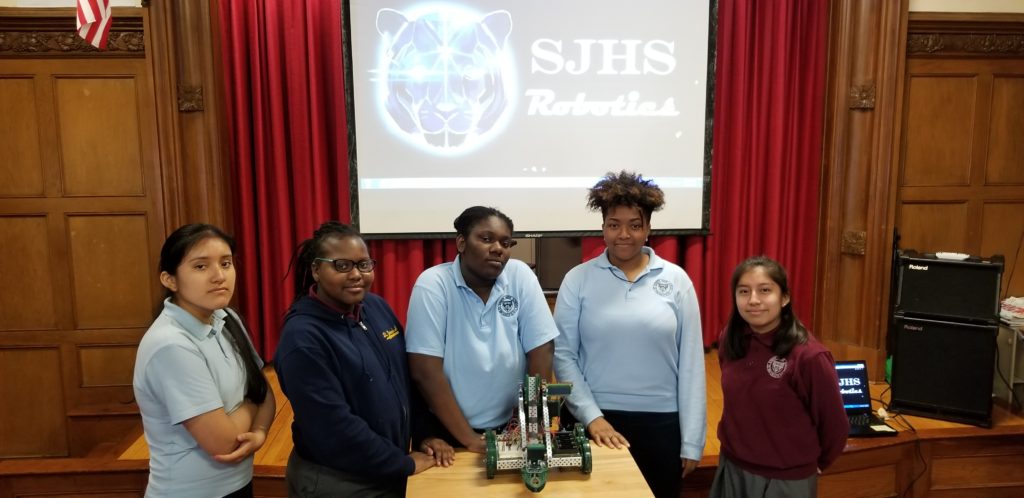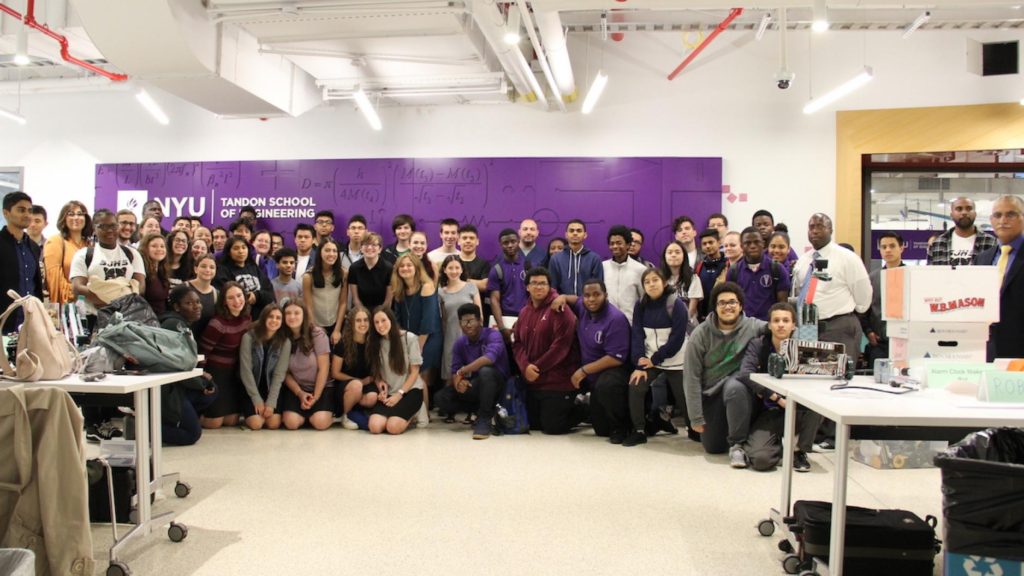 Funded by the National Science Foundation, the purpose of the high school InnoVention program is to use robotics to show the fun and excitement of STEM subjects, as well as some of their real-world applications. Here at SJHS, robotics is an important part of our Building STEAM program! In addition, since the InnoVention competition has a major entrepreneurship component, it provides a great complement to our Business Program. You can read more about the competition and the ITEST InnoVention program over at NYU Tandon's website.