A 30+ Year Tradition
A little over 30 years ago, Mr. David Risley started helping out his brother with coaching the SJHS Speech and Debate team. Eventually his brother moved on, but David stayed, and he has been here ever since, dedicating his afternoons after school, and often his Saturdays as well, to the students of our school. "When I first came to SJHS," says Sophomore Mia Weissman, "I was shy and quiet. In Speech, Mr. Risley stood across the room from me and got me to project my voice clearly and confidently, so that he could hear me from a distance. Since I started, I have gained confidence and learned how to articulate my thoughts more clearly, using my voice, gestures, and posture. My favorite thing about Speech and Debate is that it gives me a chance to travel, see new places, and learn about different people, something I never had the chance to do before." Senior Tylyn Garvin says, "Speech for me helps me in my communication skills, and gives me confidence, new friends, and wonderful experiences with other kids in the same club."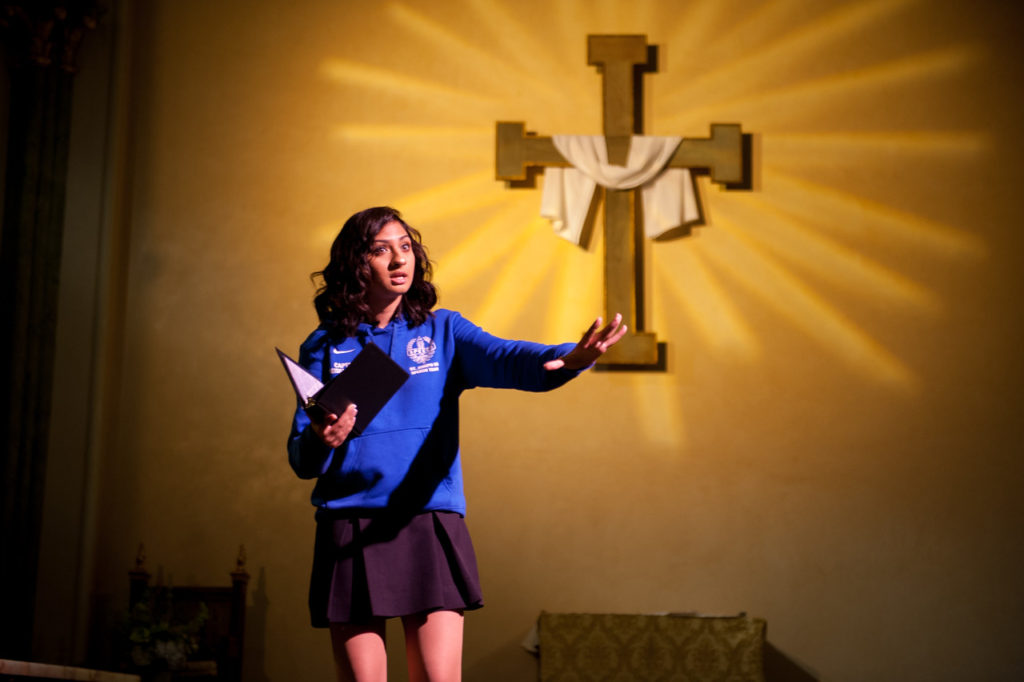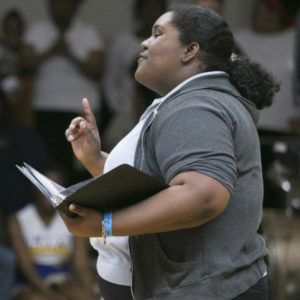 "Speechers" as they are called compete in a wide variety of events, for example Dramatic Interpretation, in which competitors perform a 10 minute selection from a piece of literature (play, poem or prose), using voice and gesture to develop character. The goal is to communicate emotion while displaying the thematic depth of the piece. Another popular event is Original Oratory, in which students deliver a 10 minute speech they have written themselves, crafting their argument using the ancient principles of rhetoric – ethos, pathos, and logos. SJHS students often excel in the Oral Interpretation event, in which, using a manuscript, students perform a spliced together selection of literary pieces centered around and unified by a common theme.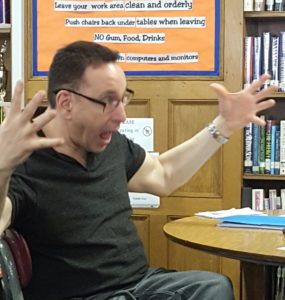 Mr. Risley is known for his expressive gestures and his willingness to tell it like it is. He is not afraid of critiquing students, challenging them to push themselves to greatness. And his efforts are not in vain. If you visit our school library, you will see walls lined with Speech and Debate trophies going back decades! For a school of our size, where Speech and Debate is a voluntary activity, driven by student interest, the scale of the SJHS achievements in this field is indeed impressive. And the results do not stop with exciting, nail-biting competitions; participation in this co-curricular activity has lead alumnae like McKenna Mitchner Kelly, '15 (see below) to pursue careers in acting, public advocacy, law, and beyond.
And Now, A Word From Our Alumnae
McKenna Mitchner Kelly , Class of 2015 
Patricia Rush-Gamory, Class of 1995

When I think about my high-school experience one person stands out, David Risley. In his 30 years at St. Joseph he has touched the lives of many young women. The attention and effort he has given to each one of us is truly remarkable. I fondly look back on that time as so important in the development of who I am today. I learned what commitment was by watching him. Every week he spent his personal time ensuring that each of us was 110% ready for each competition, whether that competition was Local, State or National. "Give me more", "I don't believe you", "bigger", "Get Angry". I remember it like it was yesterday. He taught me that I could achieve more than what I, or other people thought that I was capable of. I know he will continue to do great things and touch the lives of young women for years to come.