Alumnae, Coaches, Athletes, Teams and Benefactors Honored in First Annual Athletics Celebration!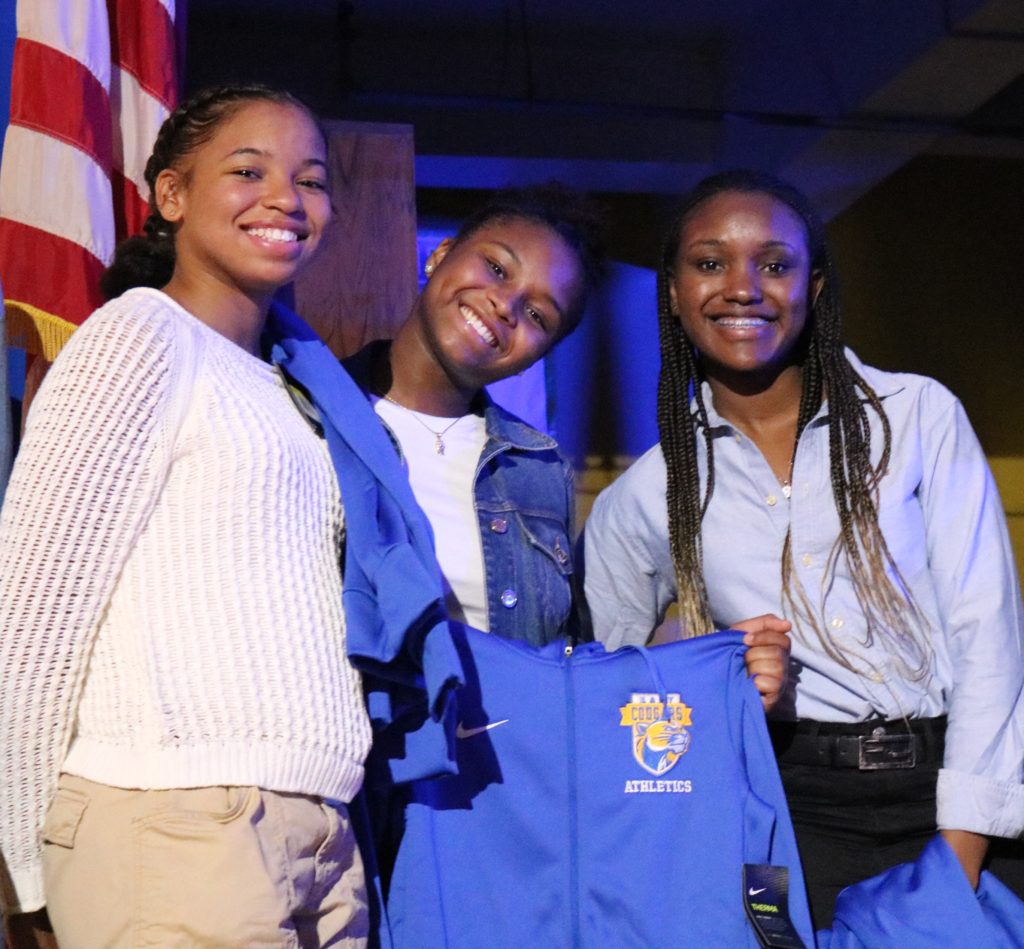 Over the past two years, our Athletics program here at St. Joseph High School has grown by leaps and bounds. After a first ever Championship win in 2016-17, our 2017-2018 Varsity Basketball Team won the CHSAA Brooklyn-Queens Championships, graduating three players to continue their basketball careers in college. Meanwhile, our Step Team once again took home the CHSAA Championship, continuing on a longstanding tradition of excellence. We also launched a new Volleyball program, continued to grow our Softball program, and saw incredible freshwomen runners, Alanni Cannon and Jourdan Garnett, take home numerous awards in Cross Country and Track & Field. Finally, our Basketball and Step teams had the opportunity to play on the Court of Dreams at Barclays Center thanks to the generous gift of  benefactor David J. Hernandez.
---
Coaches Honored with School Jackets and Watches
---
To mark the success of the growing program and honor our fantastic coaches, student athletes, alumnae and benefactors, we held the first annual St. Joseph High School Athletics Celebration on September 28th! Held in our gym right here at SJHS, this event was a complete success; while raising $3000 to support the program, we hosted 160 attendees who enjoyed a delicious multi-cultural menu including jerk chicken, ox tail, rice and peas, meatballs, and pasta. Coach Toro and Coach St. Louis MC-ed as Basketball alumnae Damia Jordan, '18, Raven Pitt, '18, Naya Rogers, '18 and Track & Field alumna Genelle Sonson, '17, were honored for their athletic achievement at St. Joseph High School and beyond. Current Track & Field athletes Alanni Cannon and Jourdan Garnett were honored as well, alongside all the coaches from across the Athletic Program.
Mark your calendars and save the date for our 2nd Annual Athletics Celebration on Sept 27, 2019! 
---
Take a look at this gallery of photos from the evening!